The first thing you can do to increase security is to enable two-factor authentication for your LocalBitcoins account.
This protects your account in case unauthorized people find out your password. With two factor authentication enabled, you cannot log in to your account just knowing your password. Remember to write down the backup codes, preferably on paper, in case the codes are lost.
Enable Login Guard, which protects you from logging in from unknown web browsers. When Login Guard detects a login from a new web browser, it asks you to confirm your browser by clicking a link sent to the email address that is registered on your account. Login Guard is automatically enabled for all new users.
Use a strong password with at least 10 characters. Managing complex passwords is easy with password managers like KeePass or KeePassX.
Do not use the same password on other websites and do not share your password with others, even friends.
Do not use email providers that do not require a password (temporary email such as TempMail), as it is possible to log into your account without needing to know your password. If you need a secure and anonymous email account, consider a service like Tutanota.
You can activate all of these security features in your profile under the appropriate section.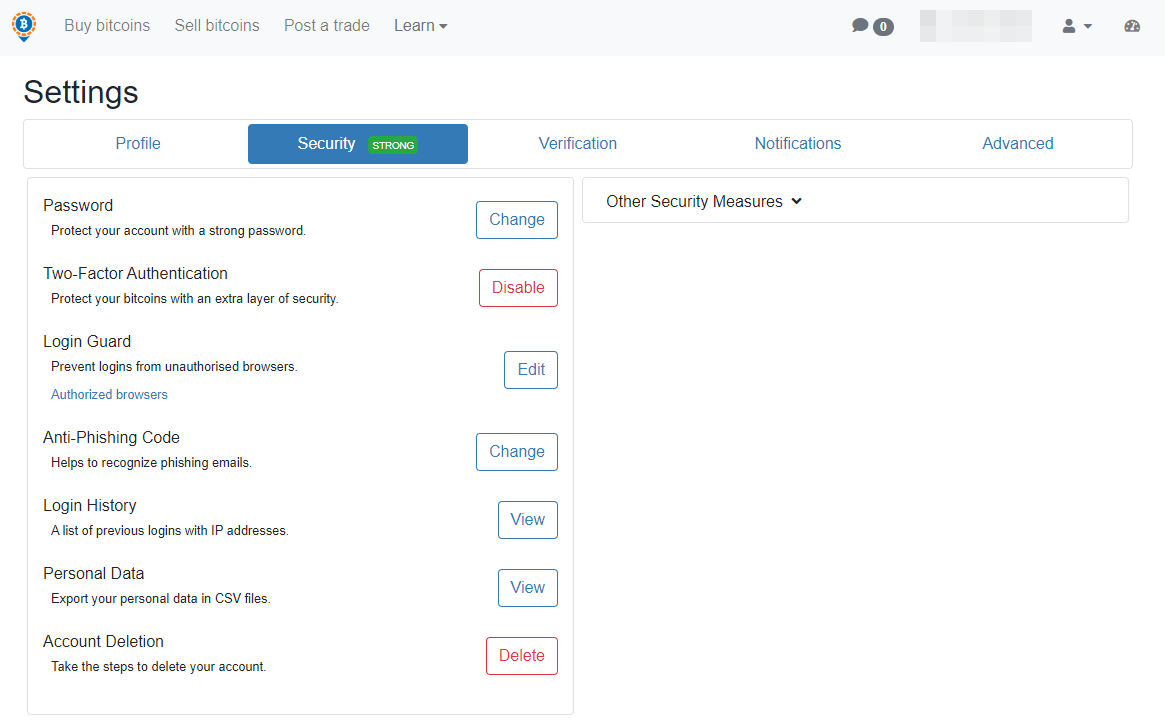 The owner of the wallet and bitcoins is responsible for their own security. If your account is compromised, you will lose your bitcoins. Since bitcoin transactions are NOT reversible, LocalBitcoins will not be able to help you recover them. This is why it is very important to follow the above safety recommendations.
What if someone has logged into my account?
Immediately change your password and create a support request stating what happened:
the name of your account,
the email address that you used to register for LocalBitcoins,
your name,
IP address,
phone number linked to your account,
data about your recent activities on the site.
You can find out your IP address by searching on Google for the keyword "What is my IP?". Or go to the service whatismyipaddress.com.